Branch Rickey: An Undercover Social Entrepreneur
Image via Wikipedia
Part 1 of 2
Not many people have heard of Branch Rickey, but most have heard of Jackie Robinson, the man who is credited with breaking baseball's color line. What most do not realize is that without Rickey, there may have never been a Robinson. While Robinson is credited with what is widely considered the most important event in baseball history, Rickey, the person who was mainly instrumental in bringing Robinson into the fold, is rarely seen in the same light. There are arguments that, "on paper, Branch Rickey was a business manager—a very successful business manager" (Behn 1). In reality though, Rickey was much more than simply a manager, he was an incredibly successful social entrepreneur. During the 1940s, Rickey was a scout for the Brooklyn Dodgers, before moving on to other roles in the organization, and was willing to do whatever he could think of to make his team better. Once Rickey convinced his organization to sign Robinson, other teams followed in integrating their baseball teams. African American percentages in baseball were then on a steady rise through the next thirty years before leveling off in the 1970s. If it were not for Rickey's persistence in the matter of convincing those around him to allow a black man to play in the formerly all white league, there is no telling how long it would have taken before someone else would have been the first to tap this source. Through the examination of Rickey's actions surrounding the signing of Jackie Robinson, the fact that he was a great social entrepreneur in his own right becomes evident.
While there is no doubt that Rickey signed Robinson because of his extraordinary talent, there were also other reasons at play at well. Rickey was of the people on a small committee who were discussing different issues surrounding the breaking of the color line such as how their fans would react if the league was integrated and whether there was African American talent that could compete in the league. While Rickey noticed, and accepted, the negatives, he knew that the color line had to be broken. He also knew that the long term positives immensely outweighed the negatives in this case. When a journalist who was traveling the country trying to fix social injustices at the time spoke to the scout about the potential breaking of the color line, "Rickey didn't exactly take Smith into his confidence at their first Brooklyn meeting, [but] he certainly gave the journalist the impression that Jackie Robinson was a player the Dodgers were going to evaluate thoroughly" (Lowenfish 364). Rickey claimed that whenever someone tried to change something as large as segregation was in American society, there is going to be a good amount of backlash towards them and their ideas. He was deemed correct about this as Robinson was not the only one to receive death threats for playing America's pastime with white Americans.
Rickey was always looking for untapped resources during his time as a baseball man. He once attempted to try to start a new, competing, league in cities where Major League Baseball had not yet set up a team. His thought was that if cities were ready and willing to support a professional baseball team and there were owners who were willing to pay for them, the teams should be as many places as possible. He received great support from these cities while all were willing to, or at least had a rich owner who was willing to, put down the money needed for a brand new baseball team. While his league never got off the ground because when MLB found out about it, they bargained with him and promised to start new teams in a few of the cities he had targeted. One researcher claimed that, "It would be hard to assess the forces that went into the success of this venture [of integration], without reckoning with the personality of Branch Rickey" (Dodson 74). It was partly because of this innovative method that these cities have had baseball for nearly an entire century. This has no doubt turned out to be a great thing for baseball, and the country as a whole. While baseball was still in its younger stages, starting new teams was not seen as it is today.
A early as the late 1930s, Branch Rickey started to notice a need to integrate MLB with the talent of the Negro Leagues that were established at the time. When Rickey attempted his integration process, he saw claims that he would actually be hurting African Americans as a whole when people like Washington Senators owner Clark Griffith claimed, "Mr. Rickey is attempting to destroy two well-organized leagues which have been in existence for some time and in which colored people of this country have faith and confidence" (Lowenfish 368). His main reason for the integration was that he knew there was a core of untapped talent in the Negro leagues, some of which may have even been better than the best players in MLB. He also knew that if his team was the first to integrate their baseball team, they would no doubt have the upper hand on the other teams in the league. When this is noted, it can be seen that his reasons for breaking the color barrier were really two fold. His first obligation was to the team that was paying him for being a scout, and that was always foremost in his mind. Since this was the case, Rickey was never going to break the color line with someone who had any chance of not being successful at the Major League level. Rickey also kept his ideas about breaking the color line silent because he had an idea of how much it could help his team if it could be the first to cross the barrier.
Bill Jordan is a contributor to BaseballReflections.com. He can be reached by e-mail at BillJordaniv@yahoo.com.
Works Cited:
Behn, Robert D. "Branch Rickey as a Public Manager: Fulfilling the Eight Responsibilities of Public Management." Journal of Public Administration Research and Theory: J-PART 7.1 (1997): 1-33.
Dodson, Dan W. "The Integration of Negroes in Baseball." Journal of Educational Sociology 28.2 (1954): 73-82.
Lowenfish, Lee. Branch Rickey: Baseball's Ferocious Gentleman. Lincoln, Nebraska: University of Nebraska Press, 2007.
Rickey, Branch. "What is Amateur Sport?" Journal of Educational Sociology. 28.6 (1955): 249-253.
About Bill Jordan
Bill Jordan is a contributor to BaseballReflections.com. He can be reached by email for comment or review requests at BillJordanIV@yahoo.com. He lives, works, and writes in Ellicottville, NY. Check out the rest of his posts here at Baseball Reflections by clicking on his name below or just click here.You can now follow Bill on Twitter at @billjordan4!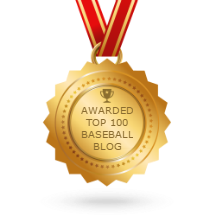 ---
Online betting odds for MLB games
---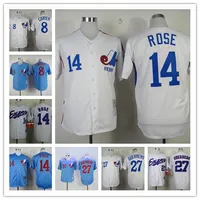 ---
---
Make a collage for your favorite baseball stars!
---
---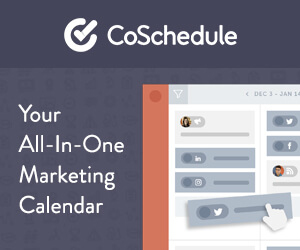 ---
A Proud Member of the…
AND
---
Charities Supported
---
---