Who Will Be The Tigers' 5th Starter?
Is Rick Porcello ready to be in a major league rotation? That is the big question right now at the Tigers' spring headquarters in Lakeland, Fla., bigger than worries about the health of Jeremy Bonderman and Joel Zumaya, bigger than the hole in the lineup left when four of the Tigers' top five batters left for World Baseball Classic teams.
Porcello's hype is enough that even those outside of Tiger Town have some familiarity with his story. He's just 20 years old, the same age another Dave Dombrowski pick – Josh Beckett – was when he debuted on the mound for the Florida Marlins. But unlike Beckett at his debut, Porcello has not pitched above High-A ball. The Tigers' prospect was limited to just 125 innings pitching for the Lakeland Flying Tigers – a fair number for his first year in pro ball. His pitch count was 75. And last year, so sure were the Tigers that Porcello was a few years out of the major league club, they limited his pitch selection, which caused him to have a limited number of strikeouts.
Yet here he is, three weeks away from opening day, not just the best pitcher out of the four competing for the final spot in the Tigers' rotation, but also the best starting pitcher in the Tigers' camp. Period. If Jim Leyland wants strikes, he'll give the manager strikes. If he wants quick at-bats, Porcello will throw a tempting sinker ball and cause even the best batters to drive it into the ground. Tigers scouts and opposing players alike have lauded his performance this spring. The Tigers talk of Porcello's poise and intelligence, his maturity and his pitch selection. By all rights, Porcello has earned his spot in the rotation this April, regardless of how anyone else has pitched.
And his competition for a spot in the rotation? No competition at all. Dontrelle Willis is still struggling with location, though not nearly as bad as he did last year. Nate Robertson cannot find his slider and has no fast on his fast ball. Zach Miner has given up a run per inning on the mound.
In short, if the Tigers want to win in 2009 – and they very much do with a $125 million payroll – Porcello gives them the best chance. But if the Tigers want to keep winning, is it the best move? Does it risk Porcello's future? The question relies on the assumption the Tigers would be rushing Porcello by playing him in the majors this season. Given his control of his two seamer, four seamer, curve ball and change-up, it seems unlikely the Tigers would be slowing his growth much by putting him on the major league team – where there is no place to work on a pitch regardless of the results. He will have the Tigers' best pitching coach at his side, as well, with Rick Knapp.
Dombrowski told Fox Sports' Ken Rosenthal that Porcello's pitch count and innings cap would be similar in Detroit or in the minor leagues. "That's something we can watch later on in the year, and will watch later on in the year," Dombrowski said. "It's something we'll be careful about, no matter what level he pitches at. Sometimes you can get so cautious, you tie your hands and prevent yourself from having the best club. If you tie your hands in March from what might take place in August, maybe August doesn't turn out to be very important for you. But it might be real important if you play the right guys."
The Tigers have three weeks to decide if Porcello is truly as ready for the majors as he appears today. But right now, it appears the kid has made the club. It looks like the right move to me.
The question, then, is what to do with Miner, Willis and Robertson. My best guess right now, the Tigers will end up either eating Robertson's contract or asking him to keep working at Triple-A Toledo. I think Miner is bound for the bullpen, where Leyland seems to like him. And Willis? I don't know. He can be an effective pitcher for three, maybe six outs. I think his wildness works against him as a starter, but he could prove to be a solid reliever. I think he'll end up in the bullpen in April, though he, too, could end up being asked to continue his tune up in the minor leagues. Robertson and Willis both have the right to refuse.
In other news, the injury bug has been bothering the Tigers, yet again. Still recovering from a blood clot and a rib being removed last summer, Jeremy Bonderman has yet to throw an official inning in Spring Training. He did throw 30 pitches in a simulated game Saturday. He said he felt good. Joel Zumaya – "Glass Joel" as Tigers blogger Ian Casselberry aptly nicknamed him – looked strong in camp, but has succombed to shoulder/neck pain. His simulated game was scratched Saturday. For shorter periods, catcher Gerald Laird and utility infielder/outfielder Jeff Larish has sat out games with muscle pain.
The bullpen competition is strong, with right-hander Juan Rincon appearing to have won a spot on the Tigers' opening day roster with a great spring so far. Another Tigers youngster, RHP Ryan Perry, has been near perfect, but may end up starting the season in Double-A Erie because he, like Porcello, has limited minor league innings. But he will likely throw in Detroit sooner than later this season. RHP Freddy Dolsi, too, has made a strong argument for making the squad. Fernando Rodney has pushed Brandon Lyon in a battle for opening day closer. Right now, it would be hard to decide between the two, though Rodney did stumble in his attempts to close in 2008, which should work against him.
Larish, a left-handed batter who can play the corner infield and corner outfield spots, has made a good argument for being the 25th man to make the Tigers roster. He is being pushed by Ryan Raburn, whose strongest argument is the ability to play center field as well. Outfielders Brent Clevlen may be in the mix, as well as Clete Thomas. Thomas has yet to play in the outfield, as he continues to recover from Tommy John surgery.
Kurt Mensching writes about the Tigers Daily on his site Mack Avenue Tigers .
About Kurt Mensching
Kurt Mensching writes about the Tigers Daily on his site Mack Avenue Tigers.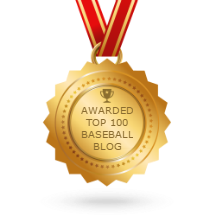 ---
Online betting odds for MLB games
---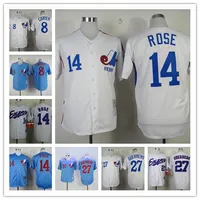 ---
---
Make a collage for your favorite baseball stars!
---
---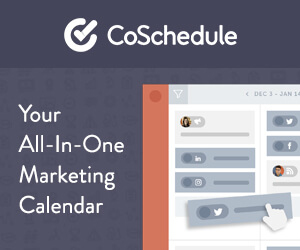 ---
A Proud Member of the…
AND
---
Charities Supported
---
---