MLB Players Have NOT Hit it Off with Twitter
Updated: September 18, 2009
As reported by Gail Sideman of Mashable in her article entitled, "Twitter and Major League Baseball: A Missed Opportunity", major league baseball players have not taken to Twitter like players in other major sports have.


Image by Keith Allison via Flickr
You hear about NBA players like Shaq and NFL players like T.O. using Twitter all of the time, but when was the last time you heard big news (good or bad) about a Major League Baseball Player making the news due to his recent Tweet? That's Gail's point! You probably haven't unless it was on your local news station. As of mid-July, Gail's research showed that out of the vast amount of players in the MLB, less than 25, the number of players on a team roster, even have Twitter
accounts according to MLB.


According to MLB.com's Connect with the Game page, there are 18 confirmed Major Leaguers on Twitter — less than the total number of teams in the league. And even some of the verified accounts seem suspect (the MLB's verification process appears fairly lax). Clearly, though, there are only a small number of MLB players using Twitter.

1. Jeremy Affeldt, Giants: @JeremyAffeldt
2. Coco Crisp, Royals: @coco_crisp
3. Carlos Delgado, Mets: @carlosdelgado21
4. Chad Durbin, Phillies: @chaddurbin
5. Chris Getz, White Sox: @chrisgetz
6. Curtis Granderson, Tigers: @detroit_tigers (supported by Granderson's organization, but may not be him tweeting)
7. Jason Grilli, Rangers: @GrillCheese49
8. Matt Kemp, Dodgers: @mattkemp27
9. Doug Mientkiewicz, Dodgers: @Dougiebaseball
10. Jamie Moyer, Phillies: @moyerfoundation (actually his foundation)
11. David Ortiz, Red Sox: @davidortiz
12. CC Sabathia, Yankees: @cc_sabathia
13. Joakim Soria, Royals: @joakimsoria
14. Nick Swisher, Yankees: @nickswisher
15. Mark Teahen, Royals: @ESPY_TEAHEN
16. Rich Thompson, Angels: @chopper63
17. Todd Wellemeyer, Cardinals: @todalion
18. C.J. Wilson, Rangers: @str8edgeracer

However, just a handful of those are actually engaged with their Twitter accounts: Durbin, Grilli, Kemp, Mientkiewicz, Moyer, Swisher, Thompson, and Wilson.

A few others update regularly, but only these players are involved, informative and often entertaining. They answer fellow Twitter users' questions and post links to share with their followers. They also post comments at least once each week, if not more frequently, about their fortunes on the diamond or their lives outside of baseball.

A common element among many of those who actively use Twitter is that they have other interests to share with their followers in addition to baseball. Durbin, for example, operates a business separate from his day job, and pitcher Jamie Moyer uses his Twitter page to publicize his charitable foundation that helps children who experience physical, emotional, or financial distress.
She did; however, note that some players communicate with fans through a personal website. The ones she mentioned were NY Yankees Ace CC Sabathia and Boston's DH David Ortiz. But as of this writing, the link to the Sabathia site is no longer in operation (http://www.ccsabathia.com/). Not only does Ortiz have his website, but he also has a Facebook page (http://www.facebook.com/davidortiz).
My guess after reading a note from my Facebook "friend" J.D. Drew (Red Sox RF) is that either the team or the league has forbidden the use of social networking sites in the clubhouse(s). If this is just a Boston thing, I wouldn't be surprised if other teams have also adopted similar policies.
For those of you not a "friend" of Drew on Facebook, here is a snippet of what he posted back on September 7th, 2009.
Image by Getty Images via Daylife

I'm not happy having to do this but it's starting to become a real problem for many of my friends here on Facebook. I felt I owed it to you all to pass this information along. One or more individuals has taken it upon themselves to create a few fake Red Sox player pages. You will be able to tell they are fake because they are making outrageous promises, rude comments and posting during game times or shortly before or after, which cannot be done. There may be more but as of right now I can tell you there are four pages (which all showed up on Facebook about the same time) that I have deleted from my friend list. I have confirmed they are not real player sites; Josh Beckett, Jason Varitek, Dustin Pedroia and Kelli Hatley Pedroia. Please do not be fooled by these sites they are not real. Thank you.
In closing, if anyone knows of any other MLB players on Twitter who are active and authentic, please let us know in the comments of this post. Thank you!
About Peter Schiller
My name is Peter Schiller. I am the creator/owner of Baseball Reflections.com. I'm also a contributing writer. To read more of my work here at Baseball Reflections just click HERE!
I am also affiliated with a great cause, a children's book with a great message called, "A Glove of Their Own". For every purchase of this great book using the promotional code WBO, a $3.00 donation will be made when purchased through the Franklin Mason Press website for World Baseball Outreach at checkout. You can purchase a copy by following the link at their website www.agloveoftheirown.com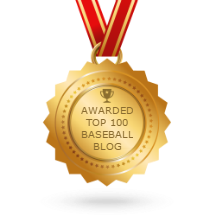 ---
Online betting odds for MLB games
---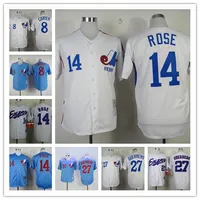 ---
---
Make a collage for your favorite baseball stars!
---
---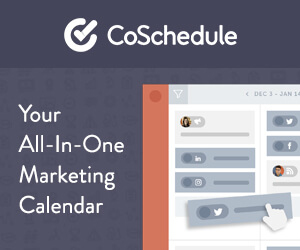 ---
A Proud Member of the…
AND
---
Charities Supported
---
---