Check Out LiveBaseballChat.com this Upcoming MLB Season!
Updated: January 10, 2011
With pitchers and catchers reporting to their proper teams in a little over a month from now, we decided to introduce to you a way that you can chat with fellow fans during any MLB game in 2011 by way if this interview. LiveBaseballChat.com are a friend of the BBA (wihich Baseball Reflections is a member), so please try them out this summer & tell some friends about them, too!
Q1- Who is www.LiveChatConcepts.com


Live Chat Concepts inc is the parent company formed to develop Live Chat applications that can be scaled for large numbers of people to chat online while watching live sporting events.
Although there is a lot more functionality still to be developed we have so far launched 12 websites
The same account username & password that is used on http://www.LiveBaseballChat.com can be used on all 12 websites. Depending on what sport you want to chat live about is what website you would log into. We have a number of other websites coming online over the next year.
Q2- How does it work? What can I do at www.LiveBaseballChat.com?
http://www.LiveBaseballChat.com is a free site that allows you to chat real time with other baseball fans live during any of the 2453 MLB games.
A dedicated chat room is started for each MLB game, 30 minutes before each game, and then closes 30 minutes after the game is finished.
Q3- Why would I use www.LiveBaseballChat.com? (instead of twitter or forums etc)
LiveBaseballChat.com was started because I loved interacting with friends who were watching the same game as me on TV. We would email back and forth or chat on Skype and IM etc about the game as we were watching it.
There are a lot of tools out there to do chat 'one on one' or between friends you already know but I wanted to chat with more people, both fans of the teams I supported and the other teams as well so we could trash talk back and forth.
The other thing I quickly learnt was there are a lot of people out there who knew more about baseball than I did so it was good to hear what they had to say.
Q4- How is www.LiveBaseballChat.com live chat different to team forums?
Most of the MLB content I read "after" the game is in the format of blogs or forums. And these work great "after the game". The problem is if you are using a forum for chatting during a game you have to keep refreshing your browser or keep jumping around the various posts. It loses that feeling of a conversation between friends.
We are hoping to partner with a lot of baseball fan team forums and blogs because we are actually providing different functionality, you can't even chat on our site once the game is finished. Once a game is finished you will got to your regular forums or blogs to read about an event but while it is happening Live then www.LiveBaseballChat.com is the best way to interact with each other.
Q5- How is www.LiveBaseballChat.com different to Twitter?
I love using Twitter but felt something was missing. I saw a whole heap of people that I found and followed with my twitter account posting messages with the hashtag #MLB or #NYMets but it felt like we were shouting "past" each other rather than having conversations.
With LiveBaseballChat.com you can see all the messages instantly in real time as it's updated with no need to "search" for specific people or hashtags.
There are a lot more people chatting on Twitter about baseball games but hopefully it's just a matter of time before they find out about www.LiveBaseballChat.com and start chatting there.
Q6- So how do I join a Live Baseball Chat room?
Using any browser go to www.LiveBaseballChat.com and register a username and password. There is no software to download or any executable to click; everything is done in the browser. Once you have confirmed your email address you can log in and view the schedule page with all the chats listed and their start times.
Chats can only be entered 30 minutes before the start of the baseball game.
Q7- How do I invite friends to join me in the chat room?
There are 3 ways to invite friends to join you in the Live Chat.
From within the chat room you can send an email that contains the CHurl (CHurl stands for Chat Room URL), you can post the CHurl to your Twitter account or you can post the CHurl to your Facebook feed.
The CHurl automatically links to the chat room that you are currently in, (actually links directly to the current message in the chat).
Q8- How do I tell who is in the room with me?
On the left hand panel is the "Who is Here" button. By clicking this button it will show you the names and photos of all the people in the chat room with you.
Q9- How do I find out more information about someone in a chat room?
By clicking on a "Users Name" you will see the "Personal Profile" panel, this shows you a users location, favorite team any linked accounts such as Twitter and Facebook.
But it also shows you their "User Stats" such as
How many times someone has logged in,
How many messages they have posted,
How many Buddy's a user has etc.
New Features
Q9- Auto log in post to your Twitter and Facebook accounts each time you log in.
One of the new features we've recently implemented is that automatically when you enter a chat room it will post a message that you have entered a Live Chat session to your Twitter and Facebook feeds.
If you want to turn this off you can do so on the "Account-My Messages" panel.
Q10- Post chat messages directly to Twitter and Facebook.
You are now able to publish messages directly from the chat panel to your linked Twitter and Facebook accounts.
Any message you post to the chat panel but end with #Twitter and or #Facebook will appear not only in the chat panel but also will appear in your Twitter and Facebook accounts.
Q11- Buddy Alerts
You can now get a Buddy Alert email each time someone in your Buddy List joins a Live Chat session, so if a friend of yours joins a chat you will get an email with the CHurl for the room they have logged into.
This feature can be turned on or off from the "Account-My Messages" panel.
You can earn badges on all of the Live Chat Concepts sites, there are over 125 badges to collect from performing various tasks across all of the sites. Some of these are MLB related but some are for our other sites.
You can earn prizes for being "King of the Site" and from other activities.
Q13- Fan Walls
Another new feature is the ability to "find" users who have the same "favorite team" as you. By clicking on a team name you will launch the Fan Wall panel that shows you the avatars for each user who has nominated this as their favorite team
Eg.  http://www.livebaseballchat.com/lbbc/fanwallgo.do?team=Brewers
About Peter Schiller
My name is Peter Schiller. I am the creator/owner of Baseball Reflections.com. I'm also a contributing writer. To read more of my work here at Baseball Reflections just click HERE!
I am also affiliated with a great cause, a children's book with a great message called, "A Glove of Their Own". For every purchase of this great book using the promotional code WBO, a $3.00 donation will be made when purchased through the Franklin Mason Press website for World Baseball Outreach at checkout. You can purchase a copy by following the link at their website www.agloveoftheirown.com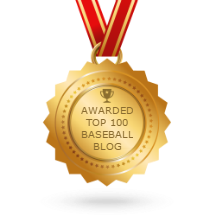 ---
Online betting odds for MLB games
---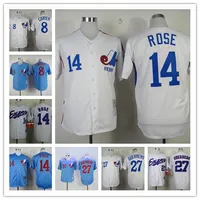 ---
---
Make a collage for your favorite baseball stars!
---
---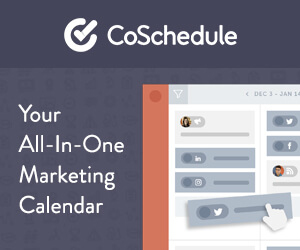 ---
A Proud Member of the…
AND
---
Charities Supported
---
---