The Orioles are Flying High, but How Long Before Their Wings Get Clipped?
Want to know something that is scarier than any horror movie currently in theaters? The 2012 American League East. As of May 27th, all teams had winning percentages of .500 or above, as well as positive, double-digit run differentials. What's even scarier is that the Baltimore Orioles (the long-time cellar dwellers) are still leading the division. Everybody acknowledged that they had the talent, but nobody expected them to take the next step this soon. Nevertheless, the standings don't lie. On May 22nd, the Orioles (.628) were up two games on the Rays (.581) and three games on the Jays (.558), with both the Red Sox and Yankees somehow stuck in last place with mediocre .500 winning percentages.
The Yankees have since crept back to a respectable third place, but the Orioles are still on top after nearly 50 games. The natural order of things has been shaken; in a division dominated by Beantown and the Big Apple, Baltimore has suddenly taken the East by storm, and the ramifications are frightening. The downtrodden Baltimore fans are returning to Camden Yards in droves, which could only give their team more momentum as summer approaches. If they find their own version of the Tropicana cowbells or the Arlington antler, God help the East!
After featuring an abysmal offense that did not rank above 14th overall in runs scored for the past 3 seasons, the Orioles' lineup is key to their success. Before play on Sunday, Adam Jones, Matt Wieters, Nick Markakis, JJ Hardy, and Chris Davis were each averaging approximately 10 home runs and 25 RBIs through Sunday, sporting a solid .270/.330/.501 line. If Markakis can stay hot and Weiters can climb out of his recent slump (his average has dropped to .230), then the Orioles can keep up their current pace.
Even with an improving offense, the team's most underrated asset is its skipper, Buck Showalter. Upon taking the position midway through the 2010 season, the manager had a beautiful photograph of Camden Yards removed from his office because it depicted the home team in a bases-loaded jam. This attention to detail has clearly translated to the Orioles' on-field play as well, as he finally has the Orioles playing smart, mistake-free baseball.
Showalter also has an excellent track record of turning losing clubs into competitors. His career record as a manager shows how he has helped teams improve their winning percentage between his first and second full regular seasons onboard (See Figure 1). This can only bode well for the Orioles as they get deeper into the 2012 season.
Figure 1: The Showalter Effect
Team with

1st and 2nd Full Season

1st Full Year Record

2nd Full Year Record

and Winning Percentage

NYY 1992-1993

76-86 (.469)

87-74 (.543)

ARI 1998-1999

65-97 (.401)

100-62 (.617)

TEX 2003-2004

71-91 (.438)

89-73 (.549)

BAL 2011-2012

69-93 (.426)

29-19 (.606)*
*Through 48 games (Statistics courtesy of ESPN)
Even with improved hitting and a great manager, the Orioles' pitching is a major liability. The rotation is composed of five young pitchers (all under 30 years old) with who is either outperforming their mediocre track records or simply performing mediocrely. Staff "ace" Jason Hammel is pitching to a 2.78 ERA through nine starts, even with a career 4.84 mark. Jake Arrieta, Brian Matusz, and Tommy Hunter are all giving up nearly five runs per nine innings (4.87, 4.86, and 5.07 ERAs, respectively). Rookie Wei-Yin Chen started off the year with a 3-1 record and 2.22 ERA in April, but earned himself a 4.20 ERA in May, courtesy of a 6-run drubbing from the Washington Nationals that included a home run by their ace Stephen Strasburg.
The morale of the story is that good pitching from young, unproven starters is unsustainable. Take the Pittsburg Pirates last season, whose hot start had the baseball community wondering if 2011 was their chance to regain glory. After a strong first half with a rotation of sub-3 ERAs, the bubble quickly burst when their starters could not outpitch their 1.20+ WHIPs. Figures 2 and 3 splits the Pirates' 2011 campaign and the Orioles' 2012 season into two halves, showing how both teams' young pitching eventually wore down following impressive starts.
Figure 2: Pittsburg Pirates Pitching Staff, 2011
| | | |
| --- | --- | --- |
|   | Games #1-81 (4/1-7/1) | Games #82-162 (7/2-9/28) |
|  ERA | 3.46 | 4.61 |
| HR Allowed | 73 | 79 |
(Statistics courtesy of Baseball-Reference.com)
Figure 3: Baltimore Orioles Pitching Staff, 2012*
| | | |
| --- | --- | --- |
|   | Games #1-23 (April) | Games #24-37 (May) |
| ERA | 3.03 | 4.02 |
| HR Allowed | 22 | 30 |
*Through May 26th (Statistics courtesy of Baseball-Reference.com)
The Orioles are off to an unexpected yet inspiring start, but they will come back to earth sooner than later. If this month has been any indication, the pitching staff is not talented or durable enough to pitch well for the long haul. Playing well for only a quarter of the season doesn't win championships, and while Showalter will try everything to maintain his team's pace, the wheels will probably fall off, restoring normalcy to the AL East.
About Reid Spagna
Reid Spagna is entering his sophomore year at Tufts University, where he is a Layout Editor and Staff Writer for The Tufts Daily. He was the co-Editor-in-Chief of his high school newspaper, and covered local news and politics for a New York City publishing company during the summer of 2010. A four-year fantasy baseball aficionado and life-long Yankee fan, Reid recently graduated from Tufts' Sabermetrics class, where he presented a hypothesis on umpire bias towards veteran and rookie pitchers.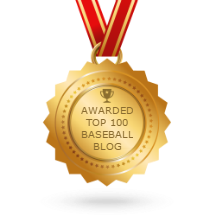 ---
Online betting odds for MLB games
---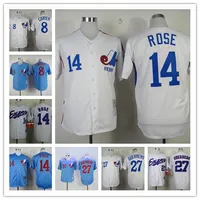 ---
---
Make a collage for your favorite baseball stars!
---
---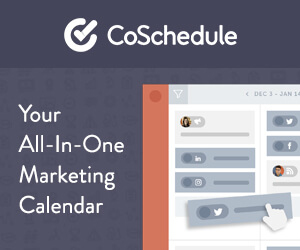 ---
A Proud Member of the…
AND
---
Charities Supported
---
---