Dae Sung Koo has played professional baseball every year since leaving the Mets in 2005
Dae Sung Koos' trip around the bases
One time New York Mets reliever Dae Sung Koo never returned to Major League Baseball after pitching for the Mets in 2005. Koo was known more for what he did with the bat, when he doubled off New York Yankees LHP and expected 2015 Hall of Famer Randy Johnson and scored from second base in exciting fashion. Koo was signed on January 12, 2005 by Mets GM Omar Minaya. The then 35 year old pitched in 33 games for the Mets, finishing with no record or saves and a 3.91 ERA. He had 23 Ks in 23 IP, but gave 22 hits and 13 walks which gave him a WHIP of over 1.500. His season and MLB career ended that season on August 20th, which was his last MLB game.
The LHP did not start to pitch professionally for even his home country of Korea until 1999, when he was 29 years old. Debuting for the Hanwha Eagles, he appeared in 55 games, making 5 starts and went 8-9, 3.09 with 26 saves. He also had 133 Ks in over 119 IP. In 2000, Koo was 6-7, 2.77 in 44 games, 7 starts, with 21 saves and 136 Ks in over 133 IP. Koo joined the Orix Blue Wave of the Japanese Pacific League for the 2001 season and struggled as a reliever, going 7-9, 4.06 in 51 games, 9 starts. It was towards the end of that season that Koo was made into a starting pitcher, a role he would hold onto through the 2004 season. His best season for Orix was 2002, where he made 22 starts and pitched to a 2.52 ERA. He also had a 1.115 WHIP for the season and averaged nearly a strikeout an inning. Overall in his 4 seasons for the Blue Wave, Koo went 24-34, 3.88 in 110 games, 68 starts and a WHIP of 1.325.
The Mets signed the relatively unknown pitcher to a minor league deal and an invitation to spring training. He made the team out of camp and was one of three left handed pitchers in the Mets 2005 opening day bullpen, joining Mike Mathews and Felix Heredia. He would become a serviceable piece in the Mets bullpen, where he became the main left handed reliever. Mathews and Heredia would pitch in a combined 9 games for the team and the only other left handed relievers for the 2005 Mets were Royce Ring, who appeared in 15 games and Tim Hamulack, who pitched in just 6 games.
I was at the game against the Cincinnati Reds where Koo got his first MLB AB. For Koo, it was his first AB since high school and he seemed to have no interest in taking a swing. He looked at three straight fastballs and walked back to the dugout. His next AB came against the Yankees on a Nationally Televised FOX game where analyst Tim McCarver (a 2014 PBS guest- www.johnpielli.com) called Koo's AB the "biggest give up at bat." Similar to his first AB, Koo took the first two pitches and with the count 1-1 he took his first swing, crushing the ball over the head of Bernie Williams for a double. Leadoff batter Jose Reyes laid down a bunt, trying to get a hit and was barely thrown out, advancing Koo to third. After Koo stopped at 3B, it was noticed that nobody was covering home plate so he took off. Koo was in a foot race with Yankees catcher Jorge Posada for home plate. Koo dove head first and was called safe in a very close play.
As much accolades as Koo got for his hit and heads up base running in the Yankees game, Koo was clearly not the same pitcher afterwards. Down the road, it was discovered that Koo had injured his shoulder when he dove into home plate. In his first 9 games including the 5/21 game, Koo had given up just 2 runs in just less than 7 IP. His next appearance would see him yield 2 unearned runs starting a stretch where he would give up 7 runs, 5 earned in just under 10 IP in his final 15 appearances for the Mets. He was shut down for the season on August 20th, like I mentioned before. The Mets sold his contract to the Hanwha Eagles, the Korean team he started out with. Koo's 2006 season was by far his best as a pro; he went 3-4, 37 saves and 1.82 ERA with 76 Ks in over 69 IP. A couple tough losses kept Koo's numbers for looking better in 2007, as he went 1-6, 26 saves and 3.19 ERA for the Eagles. He relinquished his closers job the next season, appearing in 38 games as a late inning set up man. In 2009, Koo pitched in a career high 71 games, being used primarily as a left handed specialist.
After struggling at the beginning of the 2010 season, Koo made 1 more start before announcing his retirement. In August of that season, he announced he was signing on to play baseball in Australia, for the Sydney Blue Sox. The baseball season in Australia starts at the end of the year into the next. Koo would pitch for the Blue Sox in 2010-2011 and 2011-2012 as their closer. He was named reliever of the year in his first season. He moved into the 8th inning role for all of the 2012-2013 season and part of 2013-2014. He regained the closers job when the team's closer was traded. Through his 4 seasons for Sydney, Koo had a 2.08 ERA and 31 saves.
The onetime MLB LHP is now 45 years old and has over 15 years experience pitching professionally. Dae Sung Koo has most recently been linked to a team in the New South Wales Major League in Australia, where he lives all year round. He has played for the Baulkham Hills team. The team's nickname, ironically, is the Kookaburras…
About John Pielli
John Pielli is a graduate of the Connecticut School of Broadcasting and host of the weekly podcast Passed Ball Show on the MTR Radio Network. His daily baseball writings can be found at The Bases Empty Blog.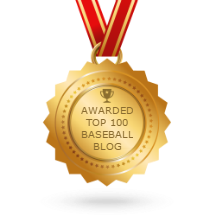 ---
Online betting odds for MLB games
---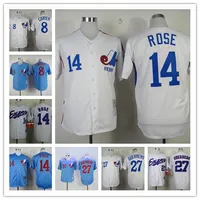 ---
---
Make a collage for your favorite baseball stars!
---
---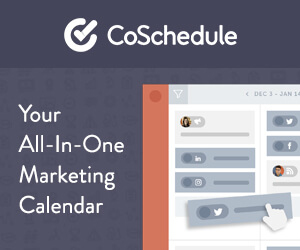 ---
A Proud Member of the…
AND
---
Charities Supported
---
---